I beat Jusant over the weekend, and beyond greatly enjoying the latest from Don't Nod, it was the perfect tease for Valve's new Steam Deck. The OLED stuff is nice, I'm sure, but despite Jusant not exactly being a powerhouse, the older Steam Deck can't manage more than 90 minutes of playtime! The new Steam Deck supposedly boasts a beefier battery, and even having more than two hours would be massive. How long can Patrick hold out?
-pk, who's returned to Spider-Man 2, deciding it's next for rolling credits
---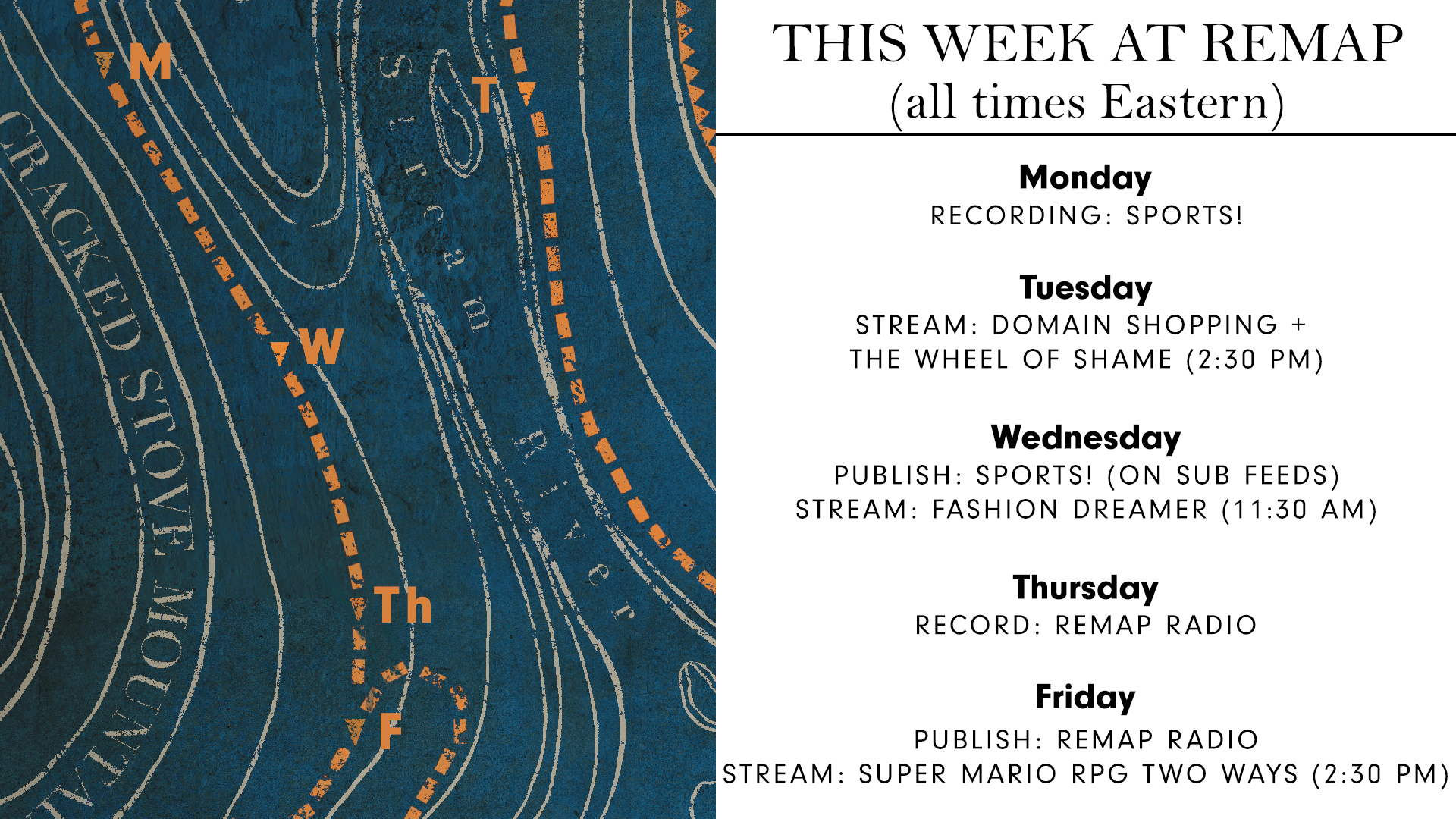 MONDAY: Recording a new episode of Sports! with Aftermath's Luke Plunkett, which is likely to include NBA and new website talk.
TUESDAY: Join Remap as they try to buy remap.com, and then continue to play some more games that deserve our attention, driven by the wheel.
WEDNESDAY: Janet Garcia joins Patrick for maximum fashion in Fashion Dreamer, and Sports! will hit podcast feeds.
THURSDAY: Remap Radio records, once again with Janet Garcia.
FRIDAY: The last day before Remap's holiday break—we're taking Thanksgiving week off—Patrick and Cado will play Super Mario RPG, old and new, side-by-side. You'll also get to hear Remap Radio.
P.S. Though we'll be taking the holiday week off, that does not mean Remap itself is dark for the whole period. We've banked podcasts in advance for you!
If you have any support issues, send details on the issue to support@remapradio.com.