A brief newsletter this week, because it's arriving a day late already, and I need to eat lunch before heading over to my kid's school to help run her class Halloween party. Hope everyone has a fun Halloween, however you choose to celebrate!
-pk, who gets to be Prince Eric today, as his youngest daughter is Ariel
---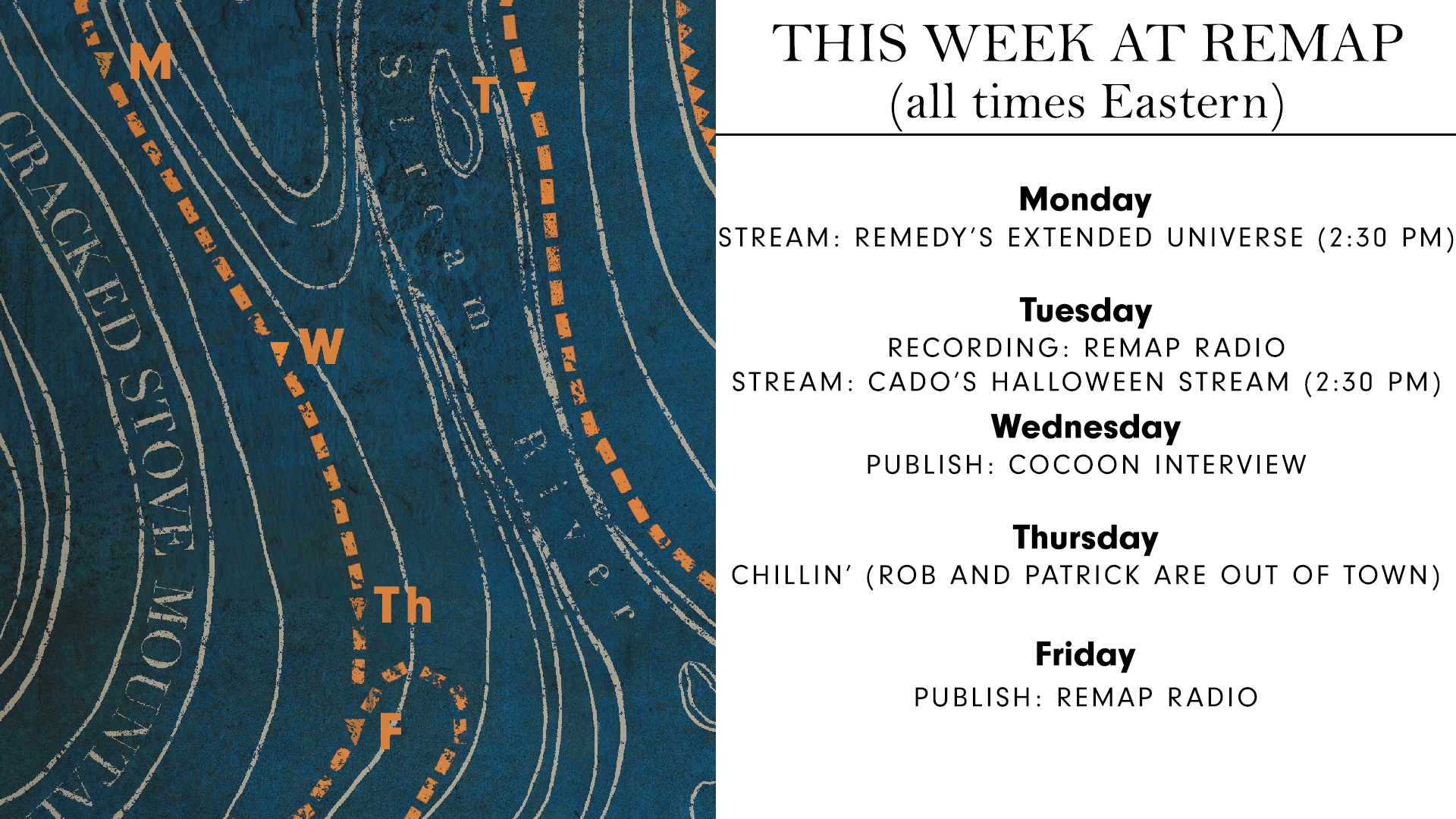 MONDAY: We're partnering with GeForce NOW again, and this time we checked out the opening hours of Alan Wake 2 and, uh, spent most of it looking at reflections in the mirror and seeing what the fancy effects changed? (We also played a little bit of the criminally underrated Quantum Break!)
TUESDAY: Janet Garcia returns to Remap Radio to discuss the ongoing layoffs in the video games industry, alongside chat about Baldur's Gate 3, Super Mario Bros. Wonder, and more. Cado will be doing a Halloween stream!
WEDNESDAY: The debut of our new interview podcast series, which will have an accompanying article on Remap's website with more cool stuff.
THURSDAY: Not much, because of a wedding some of us are attending!
FRIDAY: Remap Radio arrives!
If you have any support issues, send details on the issue to support@remapradio.com.